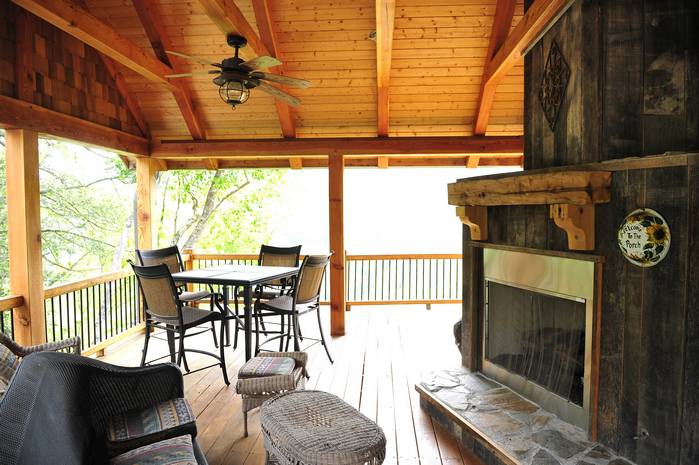 The outside common areas are some of the most striking features of RiverDance. Here you can sit on the covered Carolina Porch and simply enjoy the constant breezes that spring off the valley below. The Carolina Porch is also a great place to take your coffee or our continental breakfast in the morning. Complement that with a glass of wine in front of the outdoor gas fireplace at night. Its often a favorite place to read a good book of to watch the local hawks soar over the valley.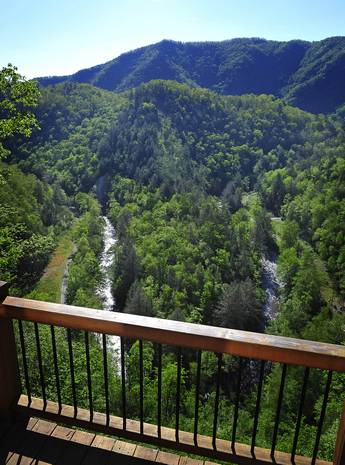 The sounds of the Big Laurel are always there and if you look out at the right time of day (or night if there is a full moon) you'll see why we are called RiverDance. But don't forget the big red rocking chairs. We've had guests who like them so much, they wanted to take them home.What a great way to relax after a busy day ! The Hot Tub offers the same spectacular views as the rest of RiverDance overlooking the Big Laurel and off into the Pisgah National Forest. Add a little wine and its the perfect start or end to a romantic evening. For more pictures go to The Lookout at RiverDance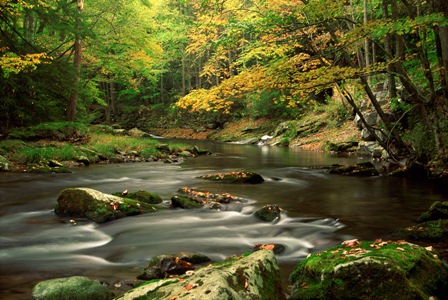 So whether its a quiet walk along the Big Laurel or sitting on the porch with a glass of wine watching the stars go by there is no better place to spend time reconnecting with friends and family. There is a magic about the mountains and RiverDance is a special place to catch a bit of it and take it home with you.