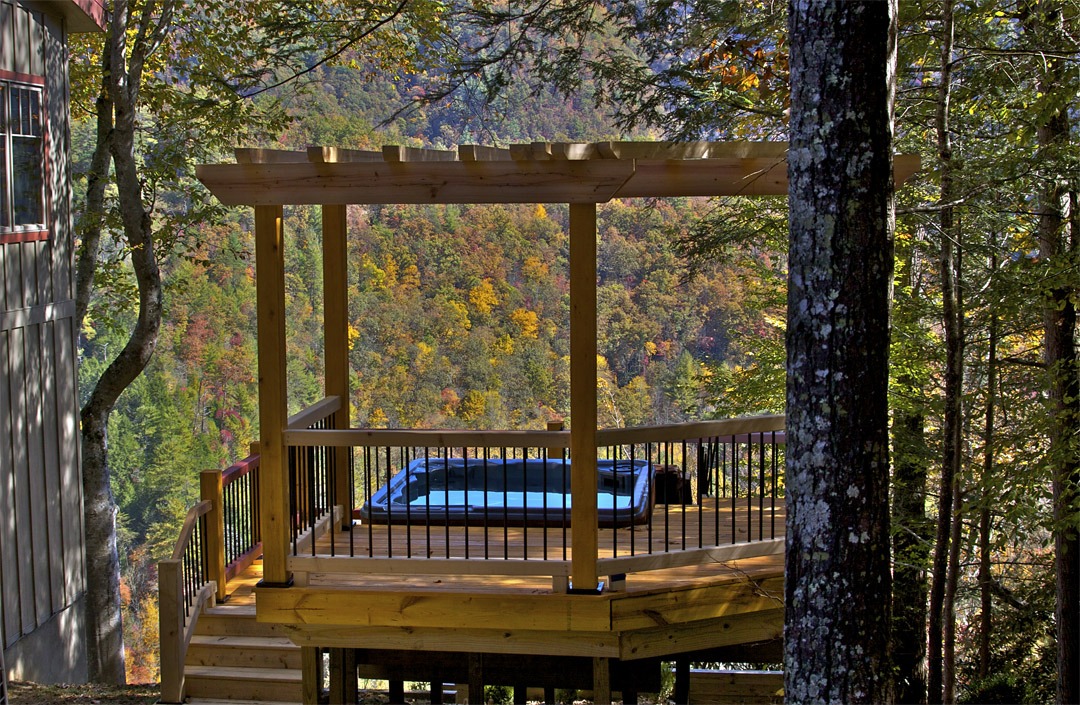 The Lookout at RiverDance is one of our latest additions. We had an amazing view on the South side of RiverDance that was just crying to be used. So we built a great two level deck and pergola that try to match the beauty that Mother Nature has provided. Here you can look down the length of the Big Laurel valley and watch the cascading waters of the Big Laurel creek 300 feet below.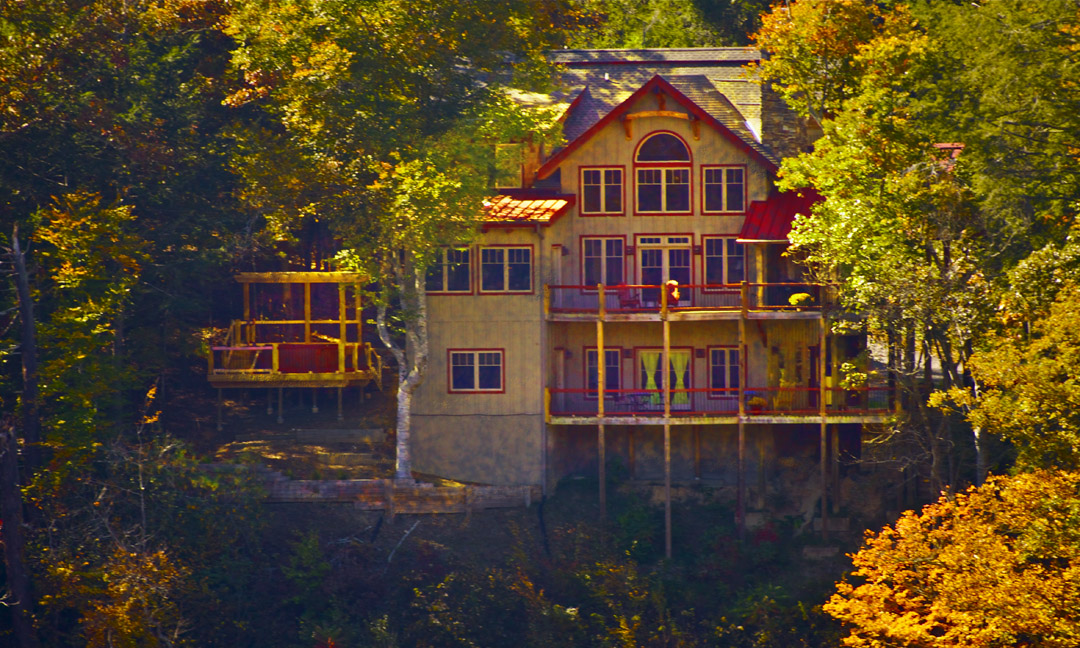 The sounds of the Big Laurel are always there and if you look out at the right time of day (or night if there is a full moon) you'll see why we are called RiverDance. In this picture you can see part of the 300 foot cliff that RiverDance sits on and at the left side you can see The Lookout and start to understand why it has the most amazing view.
With the mountains in front of you, the Big Laurel below you and 102 degree bliss all around, you will experience the rest and relaxation that RiverDance is known for.