French Broad Adventures
Experience a fun-filled whitewater rafting adventure, or choose to do a milder calm water float trip! Both trips begin and end very close to Asheville, NC and will take you into the heart of the beautiful and scenic French Broad River valley. It's the perfect way to get out i n nature and enjoy the Blue Ridge mountains of Western North Carolina. Soar through the trees at the Asheville area"s newest zip line canopy tour.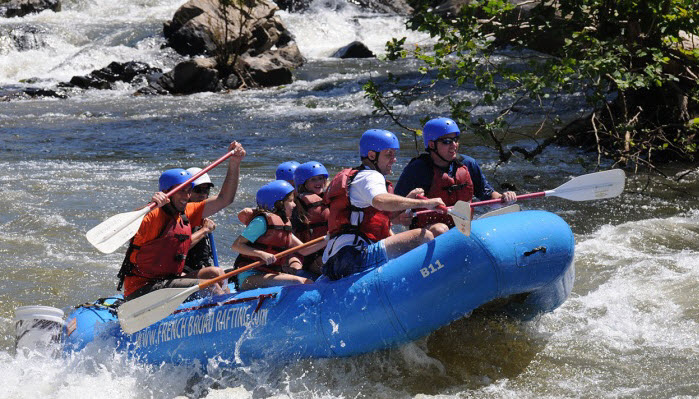 Experience the beauty of the Appalachian Mountains while you zip from tree to tree in a scenic mountain setting. After thirty years of outdoor experience the professionals at French Broad Rafting are expanding your adventure from the river to the trees. With an exciting combination of zips, rappels, short hikes and even a UTV ride, it"s the unique adventure you've been looking for. Our zip line adventure course is tree-based with nine lines ranging in length from 75-1000 feet long. Our professional staff will make sure your trip is safe, fun and exciting. The views are stunning, the adventure is astounding and your memories will be unforgettable. Located 10 minutes South of RiverDance. When you stay at RiverDance, you can take advantage of a 10% discount on both the ultimate zip line adventure or the variety of rafting trips.